Welcome to Science Safety, a leader in Science, STEAM, CTE and Lab Safety. Our focus is on the Science Safety Risk Management Process (SSRMP), a systematic and holistic way to create safer organizations, improve safety policies and programs, reduce the risk of injuries (and resulting lawsuits), and build a culture of continuous safety.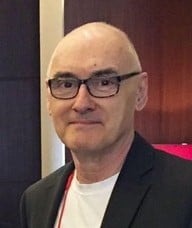 'I have spent decades working alongside many educational organizations and with school districts across the nation in order to make schools 'safer'. Science Safety truly is a game-changer for risk management and science, STEM, CTE and lab safety education.'
Ken Roy – National Science Safety Specialist.
Laboratory and classroom safety protocols are based on safety standards proposed by local boards of education policy, state and/or local government laws, rules, and regulations and professional safety practice associations (e.g. National Science Teaching Association (NSTA), National Science Education Leadership Association (NSELA), American Chemical Society (ACS), Occupational Safety and Health Administration (OSHA) as well as others.